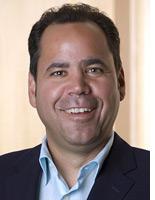 Last week's column, which blew the lid off the phenomenon of foreign-born CEOs taking the reins at some of the nation's largest, most identifiably American companies, concluded with a plea to readers to unearth more evidence of this trend.
Don't tell Tom Tancredo, but judging from the response, many of today's iconic American companies are being run by foreigners who picked up a good chunk of their business smarts overseas. If things continue at this rate, we'll soon need affirmative action for male graduates of Stanford and Duke so they can finally get somewhere in corporate America.
The first installment of this investigation missed one obvious example of a foreign-born leader of a Dow Jones Industrial Average component: Andrew Liveris, who was named CEO of Dow Chemical in the fall of 2004, was born, raised, and educated in Australia. (He joined Dow Down Under in 1976.) It also neglected to mention several other examples of immigrants leading Dow components. Roberto Goizueta, the CEO of Coca-Cola during its 1980s glory years, was born and raised in Cuba. Andy Grove, CEO of Intel until the year before it was added to the Dow in 1999, was born in Hungary in 1936 and didn't come to the United States until 1956. Charles Bell, an Australian who started as a part-time McDonald's worker at the age of 15, rose through the ranks in Australia, Asia, and Europe before being named president of the whole company in 2002 and CEO in 2004 at the age of 43. His tenure was cut short when he died of cancer in 2005.
The great American brands are dropping like flies. Last month, after the latest in a series of unsuccessful turnaround attempts, mega-retailer Gap looked outside its industry—and outside the country—for a new leader. Glenn Murphy, Gap's new CEO and chairman, has spent his entire career in Canadian retailing and was most recently CEO of Shoppers Drug Mart. (Because nothing says retail buzz like Canadian drug-store chains.)
Australian natives seem to be making inroads into corporate America. Rupert Murdoch is poised to assume leadership at the proprietor of the Dow Jones Industrial Average, Dow Jones. The CEO of Outback Steakhouse, which provides borderline healthful dinners to many Americans, is, of course, American. But the CEO of Kellogg, which puts borderline healthful breakfasts on the tables of millions of Americans, is Australian. David Mackay bounced back and forth between Battle Creek, Mich., and Australia, and was named CEO last December after three years as president.
Foreign-born executives also seem to fare quite well in the pharmaceutical and life-science industries, global businesses in which cross-border mergers are common. Sidney Taurel, CEO of Eli Lilly since 1998, was born a Spanish citizen in Morocco, was educated in Paris, and received an MBA from Columbia (he's now a U.S. citizen). Fred Hassan, the CEO of Schering-Plough Pharmaceuticals since 2003, was born in Pakistan and educated in the United Kingdom before coming to Harvard Business School. In the fall of 2004, Martin Madaus, a German native and U.S. citizen who spent much of his career in Canada, was named CEO of Millipore Corp.
There are plenty of others. Jai Nagarkatti, born in India but now an American citizen, is the CEO of St. Louis-based Sigma-Aldrich, a large chemicals manufacturing firm. Ted Kelly, born and raised in Ireland, is the CEO of the massive insurer Liberty Mutual. Hector Ruiz, the CEO of AMD—the Boston Red Sox to Intel's New York Yankees—was born in Mexico.
In today's economy, foreign-born executives—who are more likely to join massive firms in overseas outposts—may have an advantage over their counterparts who start off in the United States. Executives frequently make their bones by running operations that grow rapidly. At companies like Gap, Coca-Cola, Pepsi, or Dow Chemical, which have long since saturated the U.S. market, working in domestic operations doesn't provide the same sort of challenges and opportunities that overseas markets do. In the fall of 2005, when Wal-Mart needed a new head of its massive U.S. retailing operations, it hired Eduardo Castro-Wright, an Ecuador-born executive who thrived in the Latin American operations of Nabisco and ran Wal-Mart's rapidly growing Mexican unit for several years.
The trend also shows that the benefits of immigration to the U.S. economy derive not just from the way newcomers flood the low end of the workforce, but also from the way newcomers transition easily into, or work their way up to, the high end. American corporations—like American society at large—have demonstrated a far greater ability to assimilate newcomers than many other developed economies. (It would be difficult to find many non-native CEOs at blue-chip companies in France, Germany, or Japan.)
Of course, not all foreign CEOs have worked out. Jacques Nasser, born in Lebanon and raised and educated in Australia, had a brilliant career as an international Ford Motor Co. executive but a brief, relatively undistinguished tenure as CEO. In July 2002, Eddie Bauer hired Fabian Mansson, the former CEO of edgy Swedish retailer H&M, to make the classic retailer edgier. But something clearly was lost in translation. Last February, Eddie Bauer booted Mansson and then had to pay for his relocation to Sweden.
---