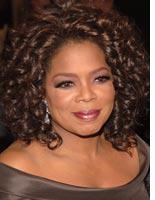 Howard Stern proclaims himself King of All Media, but he's clearly a pretender next to Media Empress Oprah Winfrey. A huge force in broadcast television, Oprah has a snazzy Web site, a glossy magazine. Her book-club picks stimulate millions of book sales. She's acted in films like The Color Purple and Beloved, and produced TV movies. According to Forbes, Oprah tops the list of the nation's most powerful celebrities, while Stern checks in at a lowly 27th. Oprah comfortably makes the Forbes list of the richest Americans, with a fortune estimated at $1.4 billion.
You'd expect she would reign over Howard in space, too, but investors in satellite radio don't seem to think she will. Based on the first two days of stock trading after the respective big shots announced satellite radio deals, it's clear that Howard is worth at least four times more than Oprah.
Yesterday, XM Satellite Radio announced a three-year deal with Oprah, reported to be worth $55 million, to bring the talk-show host and her friends to the satellite radio service later this fall. The move was a major coup for XM, which has been engaged in a long-running programming battle with rival Sirius.
Investors initially reacted to the news the way Oprah's guests react during the opening credits—by shrieking and jumping up and down with glee. XM's stock, which closed on Feb. 8 at 24.61, opened at 27, nearly 10 percent higher. The stock closed Thursday at 25.78. By 3 p.m. today, it was back at 25.5. (Here's a five-day chart of XMSR.) With about 220 million shares outstanding, the net Oprah effect has been to tack on about $196 million in market capitalization.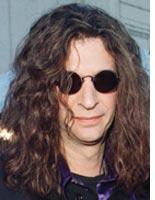 Not bad. But that's peanuts compared to what Sirius experienced when it announced in October 2004 that Stern would be bringing his cavalcade of vulgarians and porn stars to its airwaves. As these data show, Sirius stock closed at 3.35 on Oct. 5, 2004. But on Oct. 6, the day Stern's move was announced, Sirius opened at 4.26—a 27 percent pop. The stock closed at 3.87, up 15.5 percent, and the next day rose to 4, a 19 percent rise in two days. Assuming the share count was roughly the same then as it is today, the Stern announcement delivered about $866 million in added value in two days for Sirius.
There are, of course, good reasons why the Stern announcement should have been more potent than Oprah's. Talk radio is seen as a men's medium. Sure, Oprah inspires devotion. But Stern seems to exert a form of mind control over his millions of listeners. More important, Oprah isn't moving her whole show to the radio. Fans will still be able to watch her for free on television every day. Oprah will appear on XM, but not much. The programming, Oprah & Friends, will mostly feature her kitchen cabinet of advisers: Gayle King (Oprah's Best Friend), spiritualistMarianne Williamson, personal trainer Bob Greene, and decorator Nate Berkus.
By contrast, Stern announced he was leaving commercial radio entirely to join Sirius. And he's not just featuring the same group of friends he did on the radio, he's got a whole new crowd. Some of the new programming includes Tissue Time with Heidi Cortez and The Crack Whore View.
In a release filed with the Securities and Exchange Commission on Oct. 6, 2004, Sirius noted that the investment in Stern—$100 million per year over five years—would bear fruit for the company if it were able to attract 1 million extra subscribers. In other words, they'd basically be spending $500 to acquire a Howard Stern devotee. It's working. Sirius in 2005 added more than 2 million subscribers, although it's difficult to say how many have signed up solely because of Stern. Taking a longer view, you can see that Sirius' stock has done quite well since Stern signed up. It currently trades at about 5.75.
In order to recoup its investment in Oprah, XM will have to attract significantly fewer new customers. But it remains to be seen whether satellite radio—a product that appeals primarily to sports-obsessed, gutter-minded, car-bound men—will appeal to large numbers of women focused on personal growth, Hollywood celebrities, and the latest in chintz.
A final caution to investors tempted to follow Oprah into XM's stock. When it comes to big-name talent and satellite radio stocks, investors may be advised to buy the announcements and sell the debuts. The stock of Sirius has slumped markedly in the month since Stern's show went live.
---