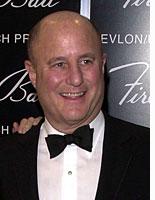 Revlon, the cosmetics company long controlled by billionaire Ronald Perelman, is the Joe DiMaggio of money-losing companies. Last week, it announced yet another quarterly loss. That's 24 straight. Slow and steady, it posted quarterly losses starting in the bon temps late 1990s, continued flagging during the 2000 bust, struggled during the brief 2001 recession, and has kept underperforming throughout the alleged Bush Boom.
Revlon isn't the only company to rack up losses quarter after quarter, of course. Biotech firms engaged in a decadelong quest for a new drug may do it. So do lots of tech startups. Cable and telecommunications companies depreciate large chunks of the investments in their networks each quarter, thus wiping out earnings. At many such companies—cable giant Comcast and Web retailer Amazon.com come to mind—investors tolerate losses that are incurred essentially by design.
But Revlon is different. Investors have far less patience for established consumer products that can't make a buck. If Revlon, one of the strongest brand names in the world, fails to cover its overhead and financing costs quarter after quarter, it's bad news. You've heard of growth companies? Revlon is a shrink company. Its long-term stock chart looks like the itinerary of an extreme skier.
Revlon was founded in 1932 by the Revson brothers and grew into one of the largest U.S. cosmetics firms. Perelman, then making his bones (and billions) as a leveraged buyout artist, acquired control in 1985 and took the debt-laden company public in 1996. Debt can be highly manageable when sales and profits are growing. And Revlon was clocking. In the third quarter of 1998—its last profitable one—Revlon rang up $548 million in sales, turned an operating profit of $47 million, and still had $12.7 million left for shareholders after making a fat interest payment.
Companies that rely on high-yield debt borrow on comparatively onerous terms to finance growth. When sales and profits rise, the high interest costs rapidly shrink as a percentage of operating income. Then, once the company finds more solid financial footing, it can refinance at lower rates. By the late 1990s, however, all the growth seemed to be in Revlon's past. The makeup market is one dominated by established brands—Estée Lauder, Avon, and Revlon. But it's also a trendy business in which upstarts like Bobbi Brown and MAC continually nibble on the giants' market share. Revlon was caught flat-footed by market shifts in the late 1990s. Sales started to slump even as the economy continued to expand.
Perelman turned to some brand experts for help. At the end of 1999, Perelman brought in Jeffrey Nugent, a 31-year veteran of Johnson & Johnson, as CEO. Nugent cut costs and rationalized operations, selling off foreign operations and shuttering manufacturing facilities. But the losses continued. In 2002, Nugent was replaced by Jack Stahl, the former president and chief operating officer of perhaps the world's greatest brand: Coca-Cola. Stahl set about redesigning in-store installations and changing marketing strategies. But the turnaround never took hold. Sales have fallen from $2.25 billion in 1998 to $1.3 billion in 2003. Market share dropped, too. The Revlon and Almay brands had a 21.3 percent share of their market in the most recent quarter, down from 22.5 percent the year before. Revlon simply hasn't been able to figure out how to make a profit consistently on declining sales. And in quarters when Revlon did manage to eke out an operating profit, it was always wiped out, and more, by interest payments.
The operational struggles meant Revlon couldn't take advantage of the tremendous opportunity that Federal Reserve Chairman Alan Greenspan provided to corporate America in the past few years. With interest rates falling to record lows, creditworthy companies could continually refinance debt at lower rates—a move that can instantly increase profitability. But because Revlon never generated enough cash to make a significant dent in its debt load—and because it continued to lose money—it paid interest rates more familiar to poor individuals than rich corporations. As recently as June, it still paid 12 percent on a portion of its debt. A refinancing in February 2004 and another in June have helped cut long-term debt from $1.8 billion to $1.3 billion. But Revlon still has to spend at least $100 million each year just on interest.
With the stock now threatening to fall below $2—down from $56 at its 1998 peak—why does Perelman continue to hold on? After so many years of losses, most controlling shareholders would have given up on the company. And an auction would certainly generate interest from a host of consumer product companies. But even as the stock has consistently slumped, Perelman has kicked in more capital to keep Revlon alive. It could be that he sees something in Revlon that nobody else does. Despite his frequently clownish public persona—he endured a messy tabloid divorce with Patricia Duff Medavoy and recently tried to shut down a Euro-trashy restaurant across the street from his Manhattan townhouse—he's an extremely shrewd investor.
I can't help but think that if Revlon made industrial pumps instead of mascara, Perelman would have washed his hands of the company long ago. Revlon is a glitzy, high-profile business. And Perelman, who is happily married to the age-appropriate actress Ellen Barkin, plainly likes the spotlight. At an industrial-pump maker, the holiday party might mean dinner and drinks at the country club with a bunch of senior VPs. At Revlon, it means hanging out with the spokesmodels: Halle Berry, Julianne Moore, Jaime King, and Susan Sarandon.
---