James Franco's The Disaster Artist has received critical acclaim and made money at the box office, proving that while it may dramatize the making of a very bad movie, that doesn't mean it is one. In fact, The Disaster Artist's success suggests that audiences have an appetite for behind-the-scenes stories about cinematic disasters like The Room, which got us thinking: Which other infamous movies deserve biopics of their very own?
The fun thing about so-bad-they're-good movies is that the gritty details of their making are not widely known, except, usually, by their most devoted fans. Fortunately, we have a few such connoisseurs on staff, so below are our nominations for films that deserve their own "based on a true story" dramatizations in the style of The Disaster Artist.
Troll 2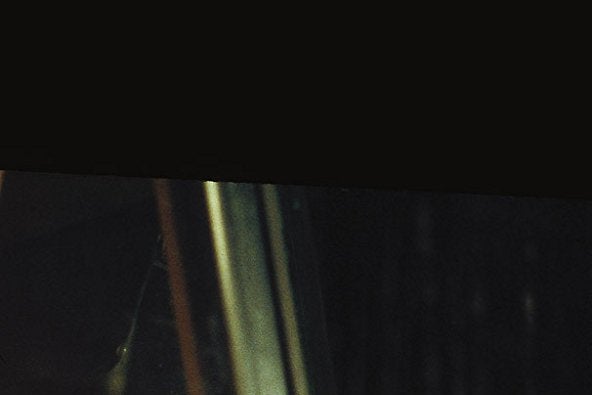 In some ways this is the obvious choice for the next bad movie to deserve this kind of treatment, but of course, so was The Room. And before that, so was Ed Wood's Plan 9 From Outer Space, the original "Citizen Kane of bad movies," which itself inspired the Citizen Kane of Tim Burton movies, Ed Wood.
As with The Room, the making-of story is already out there in a different form that proves there is rich source material. The Room had Greg Sestero and Tom Bissell's book The Disaster Artist, the Citizen Kane of books about bad movies, and Troll 2 has Best Worst Movie, the Magnificent Ambersons of behind-the-scenes documentaries about bad movies. (The Citizen Kane of this genre is American Movie, but Best Worst Movie is also recommended for fans.)
For the uninitiated, Troll 2 is ostensibly the sequel to the 1986 movie Troll. However, Troll 2 doesn't actually feature any trolls. Instead, the film takes place in the town of Nilbog (goblin backwards) where a group of vegetarian goblins (inspired by the director and his wife's annoyance at their friends becoming vegetarians) begin turning the townspeople into plants so they can consume them.

If none of that sounds like it makes any sense, that's because it doesn't. One reason is that the director, Italian schlockmeister Claudio Fragasso, hardly spoke any English but still insisted on strict adherence to he and his wife's English-language screenplay.
Horror-comedy master Sam Raimi, a man who knows how to make schlock intentionally funny, should direct. Nicolas Cage should play Fragasso, because he should play the lead in all these movies. Kate McKinnon should play Deborah Reed, whose performance as a witch named Creedence Leonore Gielgud who seduces her prey with cobs of corn is nothing if not committed. Stephen King should play Don Packard, the actor who was so high during filming that he says his "acting" was actually a dire case of marijuana-induced paranoia. And Michael Cera should play Darren Ewing, the actor responsible for the single most notorious line-reading in the movie:
—Forrest Wickman, culture editor
Delgo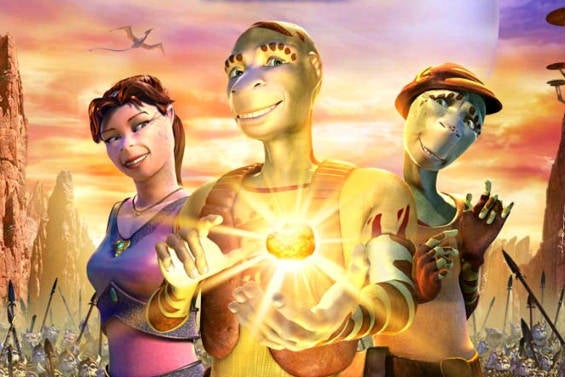 Delgo isn't so much a terrible movie as it is an exceptionally unfortunate one. This animated-action-adventure-romantic-comedy fantasy film about colonialism and bigotry (for children, mind you) didn't just bomb upon its release in December 2008—it bombed so hard that it set records. For years, Delgo had the distinction of having the worst opening weekend performance at the box office ever, grossing just $511,920 at 2,160 theaters across the country.
Like all the best flops, Delgo was ambitious. The film was the product of a small, independent production working outside the Hollywood studio system, and it took more than a decade to make—which ultimately proved to be its downfall. By the time Delgo was finally released, its style of animation had lost its novelty, the film had failed to build up enough buzz, and the voice cast, which includes Freddie Prinze Jr., Jennifer Love Hewitt, Chris Kattan, and Val Kilmer, were no longer the major stars they were in the late 90s.
But my proposed "based on a true story" drama about Delgo wouldn't dwell on the film's failures. Instead, it would start several months after the film's disappointing reception at the box office, picking up the story in the summer of 2009, with the release of another, much more promising movie on the horizon: James Cameron's Avatar. A handful of critics took note of a few visual and thematic similarities between Delgo and Avatar at the time, prompting Fathom Studios to release a statement that they were considering suing. While the threat didn't yield any actual lawsuit, it's easy to imagine a screenwriter taking a few liberties and presenting a fictionalized retelling that would follow underdog Fathom taking Oscar winner Cameron and his $237 million movie to court.
The movie I imagine would cut back and forth between the courtroom drama of the made-up Avatar suit and flashbacks to the long, often frustrating journey that was creating Delgo over the years. (One fun, weird detail: crewmembers who worked on the film had fantasy titles like "Chronicler of Legends" and "Noble Dreamsmith of Inventive Illusions.")
Freddie Prinze Jr. should honor his titular role in Delgo by starring in the biopic as Marc F. Adler, Delgo's co-director, Fathom Studios' "Sublime Patron of Dreams," and the entrepreneur who managed to fund the $40 million film on his own terms. And Seth Rogen, who both appreciates the art of disasters and knows a little bit about animation, should start working on his goatee to play Delgo's other director, animator Jason Maurer.
—Marissa Martinelli, editorial assistant
2000 Maniacs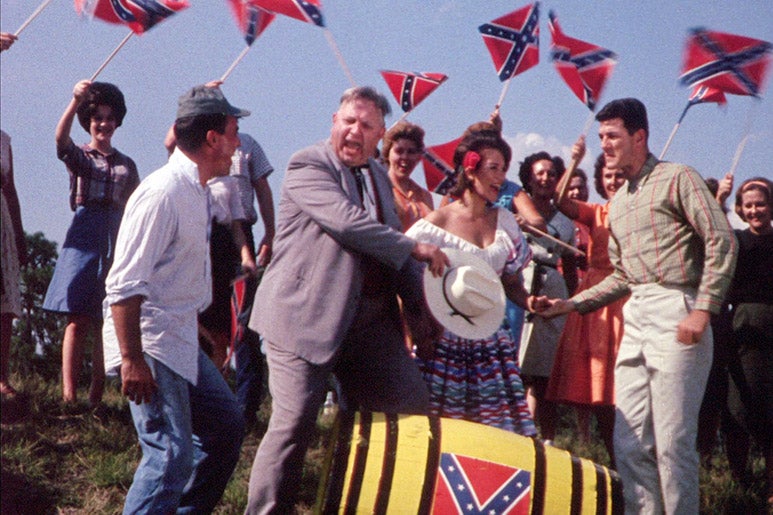 In early 1964, around the same time the Beatles made their legendary appearance on The Ed Sullivan Show, a fast-talking Chicago ad man arrived in the small town of St. Cloud, Florida with $65,000. a dream, and many, many gallons of fake blood.
The result, after two weeks of filming in which nearly the entire town participated, was one of the first examples of a new and highly disreputable genre: the gore movie 2000 Maniacs. So legendary did this ultra-cheap exploitation classic become that decades later, the alternative rock band 10,000 Maniacs named themselves for it, albeit with a 500 percent increase in maniacs—a flourish of which Lewis, the consummate showman, could only approve.
Lewis, who died in 2016 at the age of 90, is an irresistible American character, a die-hard huckster who, before inventing the grindhouse gore genre, had made a small killing in low-budget nudie films with titles like Boin-n-g (1963) and Goldilocks and the Three Bares (1963), a musical. But he also had a respectable career as a business writer specializing in direct mail and other forms of direct marketing. When, in my 20s, I briefly worked as a copywriter for a direct-mail company, we received a monthly newsletter of advertising and promotional tips with Lewis' picture emblazoned on the front page, proclaiming him "The King of Direct Mail." Receiving the wisdom that promotional copy with the words "easy," "safe," and "free" in it would result in more sales was made piquant by the knowledge that the man informing me of all this was also the director of Blood Feast (1963) and The Gore Gore Girls (1972).
Although 2000 Maniacs was not Lewis' first gore film, its making offers the promising dramatic situation of a small town banding together to produce an extremely sleazy and disturbing work of trash. It is the story of a group of Yankees who stumble into a small Southern town where they are ritually maimed and killed in retaliation for Union Army atrocities committed during the Civil War, which makes it one of the first movies to capitalize on the the premise of the lethal degeneracy of the rural South. Even someone accustomed to the advanced techniques of 21st-century filmmaking is likely to cringe at the spectacle of Lewis' early gore films. They are manifestly the product of a twisted, if shrewd mind, and the bargain-basement special effects (in Blood Feast, a lamb's tongue purchased from a butcher was used, infamously, to simulate the tongue ripped out of one of the movie's victims) give them a queasy analog authenticity reminiscent of a real-life serial killer's workshop.
The movie was also the beginning of a beautiful friendship between Lewis and Taalkeus Blank, an amateur actor who plays the mayor in 2000 Maniacs and would go on to star in several more Lewis films. If it were up to me, I'd make their growing bond the backbone of the picture, ending with a scene set decades later, in which the two old buddies reminisce about their glory days over scotch on the rocks.
—Laura Miller, book critic
Fateful Findings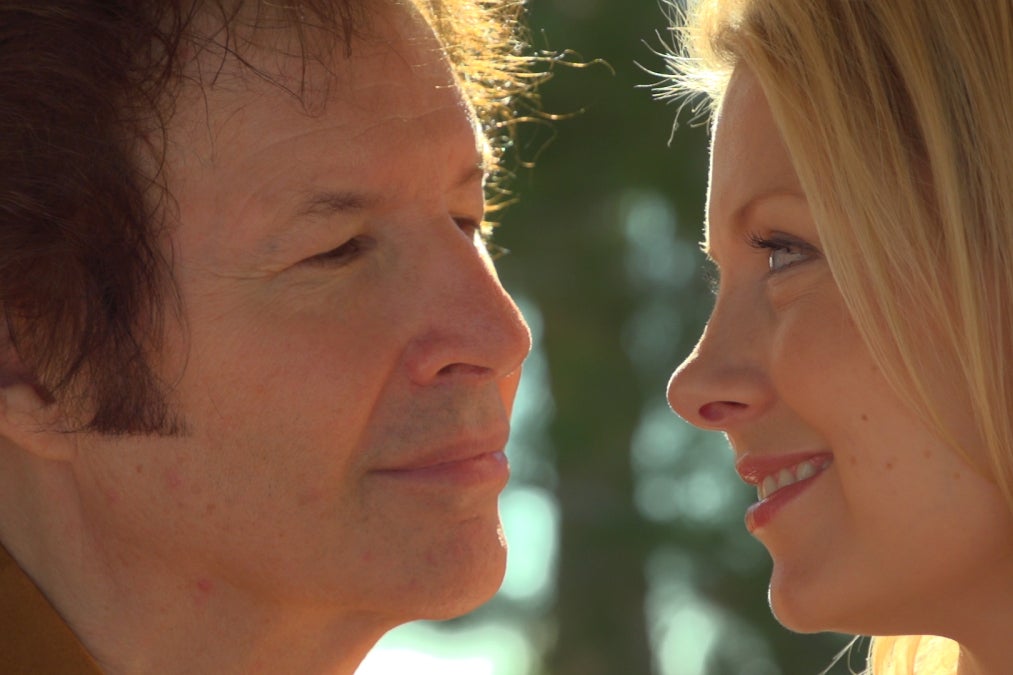 If The Room is Tommy Wiseau's attempt at Orson Welles, then Fateful Findings is director, writer, and star Neil Breen's attempt at Terrence Malick. Where The Room is specific in its failed exploration of love and relationships, Fateful Findings is about everything a movie could possibly be about: love, sex, addiction, murder, corruption, social satire, technology, ghosts, alienation, magic, teenage Lolitas, corporate and government secrets, and romantically dancing in the shower after miraculously arising from brain-death while wearing a face bandage as blood streams down an otherwise naked body.
Released in 2013, the film stars Breen as a creatively frustrated writer who, after a near-death experience, embarks on a secret hacking project while personal dramas play out around him: his wife's painkiller addiction, his best friend's murder, and the rediscovery of his childhood love. Little is known about the making of Breen's movies, but there are many questions to explore: Why does a writer need so many hollow plastic laptops to throw around? Why does the psychologist's costume change mid-scene? And why is his long-lost childhood girlfriend seemingly 20 years younger than the middle-aged Breen?
The only auteur who could handle a movie about the making of Fateful Findings is David Lynch, whose dreamlike work shares much in common with Breen's editing style and penchant for abstract cutaways. In Fateful Finding's case, one of those is to a room lined in shiny black plastic where Breen, nude, cradles an anonymous woman, also nude.
Breen's part would be played by Nicolas Cage, the only actor who could sell the film's climax, in which he reveals the corruption at the heart of banking and government in front of the Supreme Court building. (Match-cut to said bankers and politicians killing themselves in shame.) Mila Jovovich would play his vaguely Eastern European wife, and Alison Brie as his lost childhood love, whose sweetness and youth match perfectly with Cage's middle-age gristle.
—Benjamin Frisch, producer, Slate's Culture Gabfest
White Chicks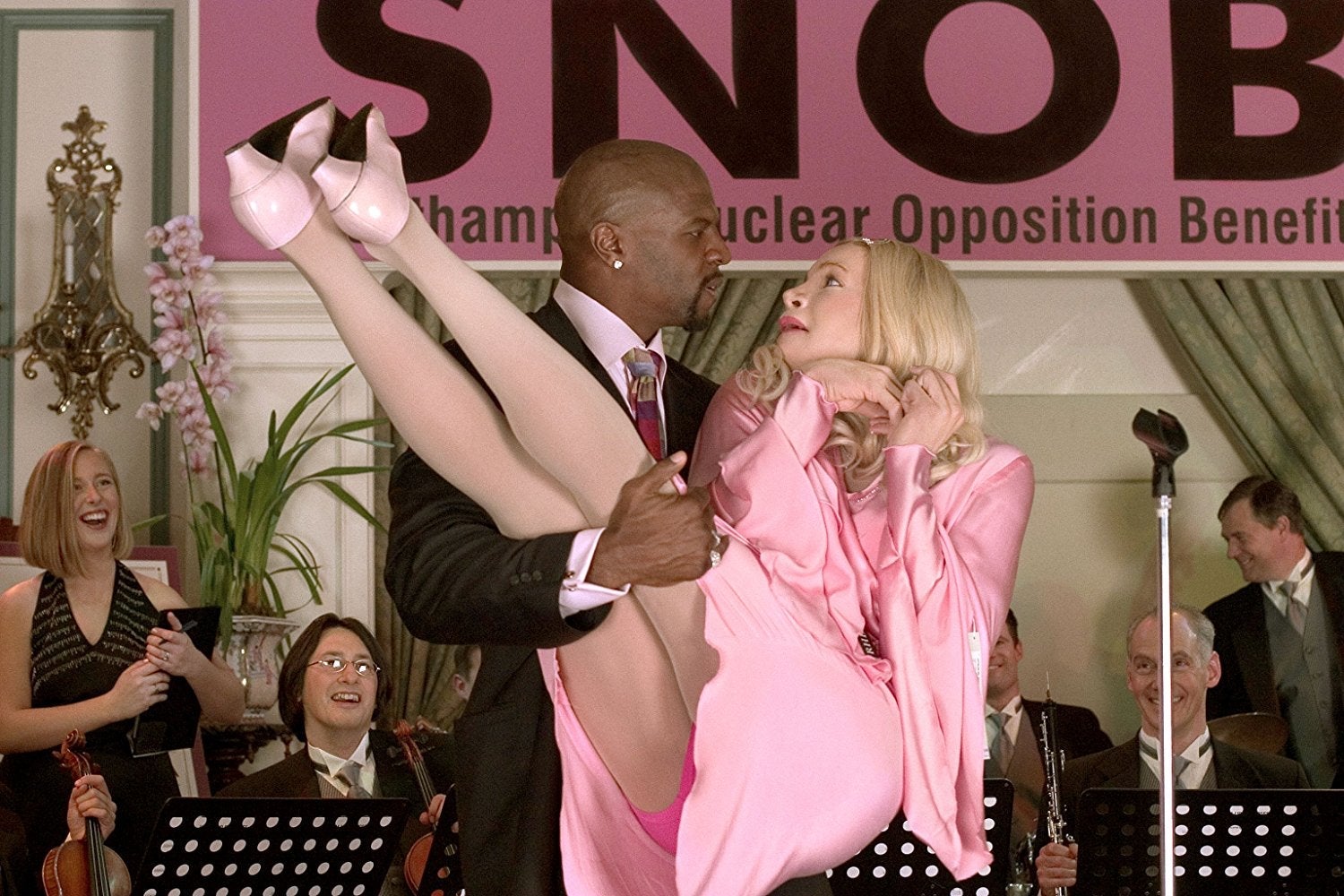 Let's talk about my 2004 problematic favorite, which is as problematic as 2004 could get: White Chicks. Shawn and Marlon Wayans play FBI officers who go undercover with elaborate prosthetic suits and wigs to transform into blonde-hair, blue-eyed socialite sisters. The plot could have had two white female FBI agents pass for these two women, but no, that was not the insane comedy the Wayans brothers had in mind. In early middle school, when my friends and I would watch it all the time at sleepovers, we thought it was a classic comedy, while also acknowledging it as a wildly inappropriate guilty pleasure. I recently watched it again and with every painfully terrible scene I asked myself, "What inspired the Wayans brothers to create this?"
It's so bad, but in 2004, with the Wayans still riding high off of the Scary Movie franchise, it was good enough for audiences, at least–it did exceptionally well, grossing $113 million worldwide against a $37 million budget. And for me, the endless negative reviews have never diminished the unforgettable dance battles, crass one-liners, those baby blue and bright pink early-2000s outfits, and the performance of scene-stealing Terry Crews singing "A Thousand Miles," a moment he's since referred to as "a breakthrough in [his] acting career."
I have so many questions: What was it really like to sit through seven-hour-long makeup sessions every day for a month? How did they manage to get Oscar-winning makeup specialist Greg Cannom in on this? Did the Wayans argue over who was a better looking white girl? How did a movie with a 15 percent rotten rating on Rotten Tomatoes bring in that much money? And whose idea was it for Terry Crews to sing a Vanessa Carlton song?
—Shirley Chan, assistant video producer
Maximum Overdrive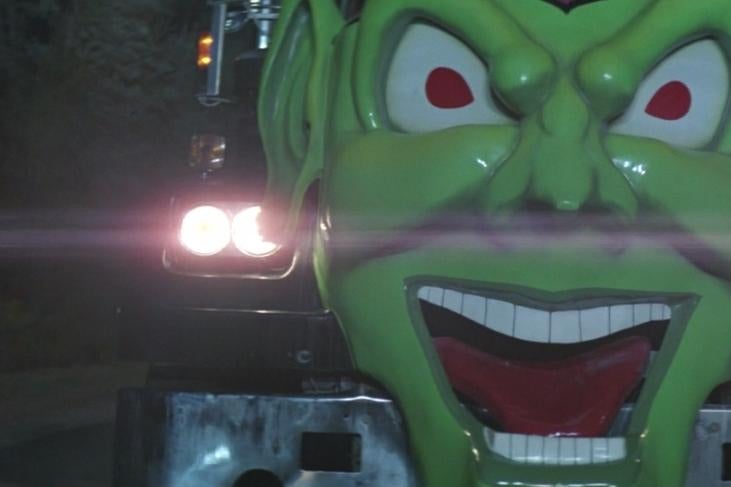 Maximum Overdrive, a 1986 horror film about a diner under attack by sentient machines—mainly trucks—is Stephen King's one and only directorial effort.
Here's what he had to say about it years later:
The problem with that film is that I was coked out of my mind all through its production, and I really didn't know what I was doing [as the director of the film]. I learned a lot from the experience, however, and I would like to try directing again.
What was that like for the cast and crew? And what sort of movie would a coked-out-of-his-mind Stephen King make? To answer both questions at once, look no further than the film's amazing trailer:
As you can see, heavy cocaine use does not necessarily lead to great filmmaking decisions, but it can help when choosing music: King got AC/DC to write most of the soundtrack, which is a great idea, but also not not a coked out idea. On the other hand, there's an entire section of the film's Wikipedia article called "Accidents on Set," and the director of photography ended up losing an eye in a radio-controlled lawnmower accident.
But I can't take any credit for the idea that this would make a good behind-the-scenes movie: screenwriter Shay Hatten already wrote it. Maximum King!, his highly fictionalized account of the making of Maximum Overdrive, was on the 2016 Black List.
—Matthew Dessem, Brow Beat's nights and weekends editor